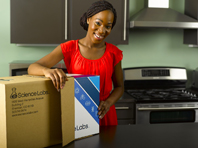 Why eScience Labs?
eScience Labs partners with hundreds of higher education institutions to provide remote students an opportunity to engage in real science exploration outside of the traditional laboratory environment.
eScience PRODUCTS
REAL-WORLD EXPERIMENTS:
Developed by PhD's with student safety in mind.
RIGOROUS DIGITAL CURRICULUM:
Includes virtual learning opportunities and LMS integration.
ONGOING SUPPORT:
Dedicated to support faculty and student success!
WANT TO LEARN MORE?
          HERE IS A LOOK AT WHAT WE DO
          EVERYDAY AT ESCIENCE LABS: